James Rooney, Camp Director since 2017
A Word From the Director
Over the last 47 years, thousands of young people and families have made life-changing memories and forged lasting friendships right here at Frenda, on the shore of Lake Rosseau.
Whether it's been family camp, junior, tween, teen or blind camp, many people like you have experienced all that Frenda has to offer, and best of all, they've encountered God through the ministry of camp.  Their support continues to this day, because of the unique place we occupy in many people's hearts.
It's my honour to direct this incredible place, and please know it's always a joy to hear from people whose lives have been impacted by Frenda over the years! I look forward to welcoming you to an amazing experience this year.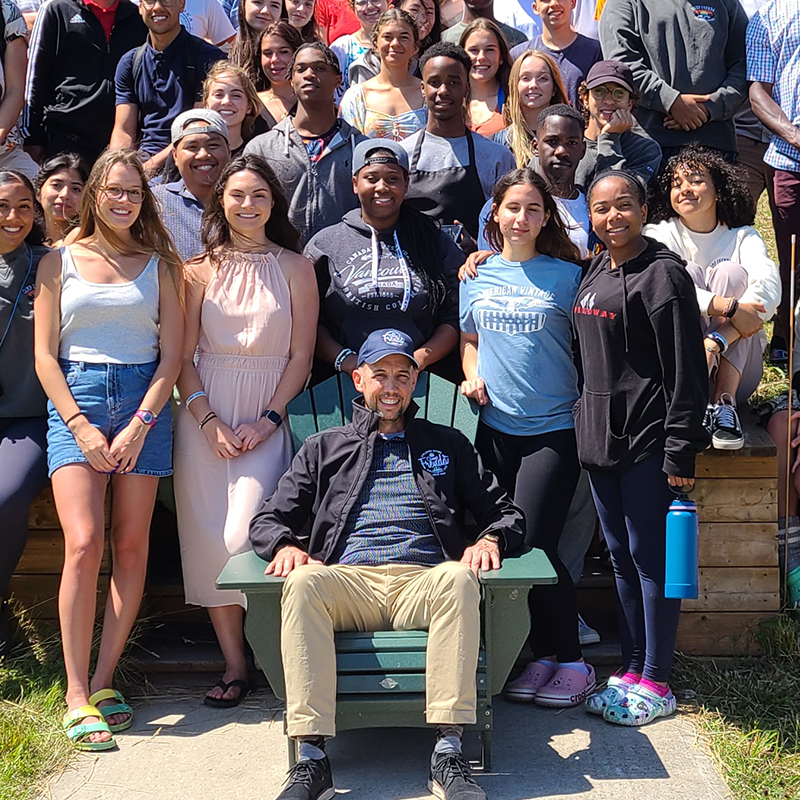 About the Camp
Coming soon, we're going to tell the exciting history of Camp Frenda which began in 1945.

From simple beginnings in South River to our incredible location on Lake Rosseau today, Camp Frenda has been a special place for thousands of people, young and old, for over 70 years.